Profile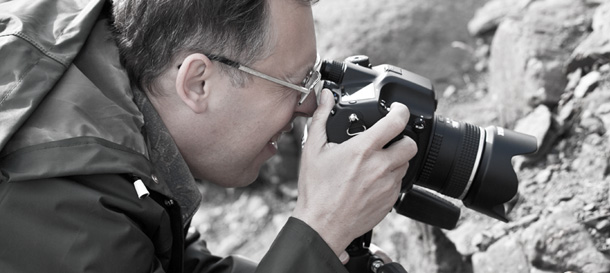 Mirco Villa is an all-out photographer, his specializations are landscape, reportage, and traveling photography. He's now traveling around the world for photographic reportages. His images are mainly extemporaneous, his style is natural and his intent is capture emotions and represent the best places in the world. Children, with their extraordinary spontaneity and interest for all the things around them, are ones of the best subject for him portrait photographer activity. With him son Alessio, he invented Voltana Photo Event, a photography event with seminars, exhibitions and photo sessions. attended by over three hundred people. Adults and child together spent a day on a really funny opportunity for learning. It was really valued as a technical and cultural event by professionals and amateurs.
Mirco is a pioneer of Epson Digigraphie Certification. It certifies that a photographer use only some type of paper and his photos are printed by limited series to ensure that photos have the highest quality. All prints are printed on certified paper, numbered and signed by the artist.
He's the first photographer that obtained IPP Certification - Italian Professional Photographer. He's also QIP (Qualified Italian Photographer) and he recently received several awards: a large number of FIOF Awards for all photography specializations. He received Accepted Award by the International Photographic Art Exhibition in Lishui, China. Recently he attempted a very important Certification for European-Level: QEP (Qualified European Photographer) by FEP. This one allowed him to be among the few Certified Landscape Photographers.
Since 2011 he's developer for iPad apps. In 2012 he published an interactive iPad app: "Iceland: air, water, earth, fire". In 2013 he published an iBook "Polar Aurora" (Borealis and Australis): where, how, when see it, how observe and photograph it.